Herbal medicine is an essential part of Traditional Chinese Medicine, and Good Witch acupuncturists are trained in this ancient modality.
We offer Chinese herbs from trusted brands like Conceivable, Evergreen, Mayway, and Five Flavors, in addition to our beautifully crafted, small batch organic loose tea blends, tonics, tinctures and bitters.
---
Shop here for Good Witch Wellness essential vitamins and mineral supplements & have them delivered directly to you!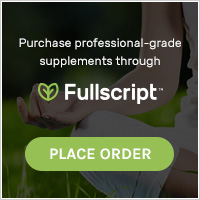 ---
Good Witch Wellness Featured Artist
We are currently hosting paintings by Jenny Lynn Hall, a local fine artist in Healdsburg, CA, who works primarily in lime plaster and oils. Jenny Lynn has exhibited in Italy, in solo shows, juried exhibitions and other group shows in New England and California. She has done commissions for public and private spaces in Italy, France, and throughout the United States. She currently works on custom paintings in plaster suitable for use as flooring, murals, backsplashes, custom painted backdrops for photography (as seen in our Good Witch treatment room), murals or custom wall paper, as well as oil paintings in her studio in Healdsburg, CA.
Works are for sale at Good Witch.